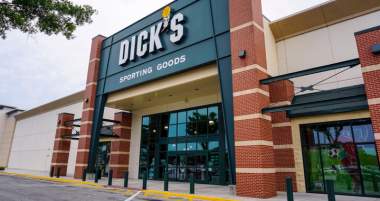 Lobbying records uncovered by The Federalist in early May show that Dick's Sporting Goods hired three anti-gun lobbyists to push for gun-control legislation in Washington. The Federalist noted:
The three lobbyists tapped by Dick's to push for gun control are ... Joel Johnson, who worked for both President Bill Clinton and Senate Democrat leadership; Andrew King, who worked for Sen. Lindsey Graham (R-S.C.); and Christina Brown, a former staffer for Sen. Bob Casey (D-Pa.).
This latest development is more evidence of what the National Rifle Association (NRA) calls the "irrational" behavior of Dick's Chairman and CEO Edward Stack, son of the chain's founder, Dick Stack. First, Stack announced in February that his stores would no longer be selling handguns to anyone under age 21, that he was removing all AR-15 semi-automatic rifles from his stores' shelves, and that those stores would no longer sell "high-capacity" magazines that carried more than 10 rounds.